Hiệp thông với Đức Thánh Cha cầu nguyện cho
những thách đố của nhân loại và sứ mạng của Giáo Hội
🌸 Nhân Danh Cha và Con và Thánh Thần. Amen. 🌸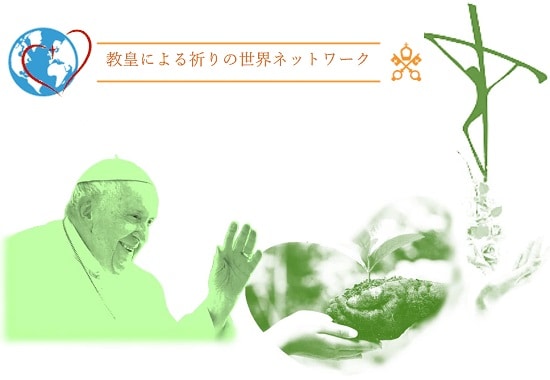 🌸Ý Truyền Giáo – Cầu cho những người đang sống bên lề
Chúng ta hãy cầu nguyện cho những người đang sống bên lề xã hội, trong những điều kiện vô nhân đạo; xin cho họ không bị các tổ chức bỏ qua, và không bị coi thường bao giờ.
🌸 Ý cầu nguyện chung trong tháng
Holy Spirit, Father of the poor.
How is it possible to give a real and concrete solution
to the millions of the poor who often
find only indifference as an answer?
What path do you need to go
to overcome social inequalities
and restore human dignity
that has been trampled so many times?
Take down our complicit individualism
and help us bring development processes to life
in which the capacities of all are valued
so that the complementarity of competences
and the diversity of charisms
create a common project of action.
Amen
🌸 Kinh dâng hiến
Good Father, I know you are with me.
Here I am on this new day.
Place my heart once more
next to the Heart of your Son Jesus,
who is giving himself for me and who comes to me in the Eucharist.
May your Holy Spirit make me his friend and apostle,
available for his mission of compassion.
I place in your hands my joys and hopes,
my works and sufferings, everything that I am and have,
in communion with my brothers and sisters of this Worldwide Prayer Network.
With Mary, I offer you my day for the mission of the Church
and for the prayer intentions of the Pope and my Bishop for this month.
Amen.
🌸 Ý lực sống
Include those who live on the margin:"You in the Church are not on the sidelines. You are at the heart of the Church. No one in the Church should feel out of place or left out. It is not just a way of saying, but it is the way of being for the Church" (Pope Francis).
 How do you live compassion with the poorest? Can you share by giving of yourself and receiving from them what they are and have?
See and hear.:"This strong 'empathy' between Jesus and the woman and the way in which He interpreted his anointing in contrast to the scandalized vision of Judas and the others opens a fruitful path of reflection on the inseparable bond that exists between Jesus, the poor, and the proclamation of the Gospel" (Pope Francis).
 How do you welcome the marginalized in your life with your eyes and ears? Ask Jesus to give you his gaze and compassionate ear.
Take into account other's wealth.:"We must open ourselves to the peripheries, recognizing that even those who are on the margins, even those who are rejected and despised by society, are the objects of God's generosity" (Pope Francis).
 Do you value the talents of your sisters and brothers? Even the talents of the poorest and simplest? Make a resolution to grow in this regard.
Give participation:"Serving the poor effectively encourages action and makes it possible to find the most appropriate means to raise up and promote this part of humanity which is too often anonymous and without a voice but which has the face of the Savior imprinted on itself asking for help" (Pope Francis).
 How do you integrate and open the doors to the most vulnerable, making them an active part in your community?
Mutual assistance:"The poor cannot be only those who receive; they must be put in a position to be able to give, because they know well how to reciprocate. The poor often teach us solidarity and sharing."
 What is the spirit with which you live solidarity? Do you share with others or are you just the giver in relationship with others?
🌸 🌸 🌸 🌸 🌸